Community & Culture Manager (m/w/d)
This position is no longer active
Either the position was filled, or the ad has expired.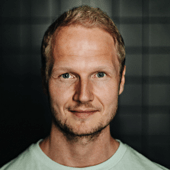 Contact
David
CEO & Founder – Crealize
OUR CULTURE
Our mission is to empower people to follow their passion and conviction.
The belief in the potential of people shapes the way we approach new challenges, our work culture and the way we interact with each other.
TAKE A LOOK AT OUR CULTURE BOOK!